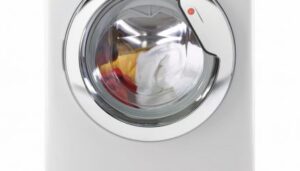 To whichever home appliance you are thinking to buy, shopping for it can be challenging at times. This particularly suits to a washer and dryer set. If you haven't owned this set before, then our experts suggest you do a bit of homework before finalizing any machine from the appliances' store.
Even if you have planned to shop online and looking for the best washer and dryer deals, yet we'll recommend you to get some info about this set. This will help you in deciding the right appliance that can meet your family's needs effectively.
Whether you are opting for conventional or online shopping, you should always ask the relevant questions about the washer and dryer. This is so because technology has drastically changed since the last time you visit the store.
Below, we'll discuss what important questions you should ask for when buying a washing machine:
When is the Best Washer and Dryer Deals?
Many of us always prefer to wait for a big sale so to get the best deals while saving money on the new home and kitchen appliances. But when these deals occur? Are there other times when our online store offers low prices?
On Al-Fatah Electronics Online, you would have noticed that we run different promotions during Public Holidays and at other times as well. Similarly, we keep in mind the times of newest models which are then displayed as New Arrivals. These new models can be introduced at any time of the year. Likewise, once the new crop arrives at the end of the current year or at the start of the New Year, we offer deals named "Clearance Sale" on the former model appliances.
Which Brand is Reliable?
When looking for the home or kitchen appliances, buyers usually ask this question so they can decide for the best product which can add value to the money. But things aren't as simple as they seem to be.
The term "reliable" holds a different meaning for different people. When it comes to the appliances' manufacturers, they usually point out the survey data which can show that their brand is the best. But this answer always depends on your need, whether you need a washer or just dryer or a complete washing machine set.
While considering different models for any product, you may find one brand more reliable than the other. For instance, one Haier washing machine may have better reviews than the Dawlance washer and spinner. But this doesn't mean that Haier is an overall more reliable brand. It all depends on buyers' choices, features and specs and other aspects of the product.
Which Washer and Dryer has the Best Warranty?
Almost all brands provide the best warranty time. For instance, some brands in a washer and dryer provide 10 years compressor warranty. This period may vary depending on the brand you are choosing. If you are looking for a product that has a higher warranty plan, you can either search online or contact our professional. We ensure that you'll be guided in the best possible way.
How Does a Compact Washer and Dryer Work?
Usually, most of us prefer compact washing and drying instead of having two separate appliances at home. This is so because a separable washer and dryer occupy much space in your laundry room. This proves to be problematic for the ones having limited space in their homes or living in apartments.
Besides the above-mentioned benefit, a compact washer and dryer may not work as quickly as a separate washing and drying appliance can. Moreover, a compact set can be costly too. So, if you aren't a patient person, then you can opt for a separate washer and dryer rather than a compact set even if you won't use the dryer too frequently.
Which One Should You Choose – Top Load or Front Load?
There are loads of differences between top load and front load washing machines despite the fact that dryers usually come in a front load machine. A top load washing machine has an agitator which helps in moving clothes around in the wash water so they can be cleaned quickly and perfectly.
On the other hand, a front load washing machine doesn't have an agitator. Nowadays, the latest models in a washing machine do not have an agitator. These machines consume less water than the ones manufactured many years ago.
Either you are choosing a front load or a top load, its washer can be chosen depending on personal preferences or how your laundry room is designed.
When it comes to a front load washer, it should be kept in mind that you'll need to bend so to load the laundry into the washer. On the other hand, top load machines don't need bending which means that it will be easier to load and protective for your back and knees. Before deciding to buy the washing machine, you need to consider the specified space for the installation along with their other pros and cons by taking the assistance of a professional.
Which Brand or Model is Noiseless?
Just like the question "Which Brand is Reliable" is mostly asked, the same goes for its sound. Usually, all expensive models in a washing machine are claimed to have a noiseless feature. Yet if you find this feature important, you can check it whether it's true or not by reading its user reviews online. This will help you to find which specific model has a "noiseless operation" feature as displayed.
Does High Performance Washer and Dryer Worth?
In today's time, all washer and dryer are labeled as "highly efficient" or high performance machines. In actual, all high efficient machines use less of everything when doing laundry – water, detergent and power for washer and power for dryers. Besides this, they provide great results in less time compared to the models which were manufactured years back. You'll find most of the models as Energy Star certified which means that they abide by the government rules and requirements for environmental friendliness and energy efficiency.
What Capacity Should You Choose?
As machines have become more efficient in recent years, their capacities have increased too. To whichever brand you are choosing, you can get a capacity which can correspond to your household size. Keep in mind that more people in the house demand greater machine capacity.
While shopping, you'll notice that machine capacity is measured in kilograms. The average capacity of a washing machine ranges between 6 – 8 kg. But you should know how many Kgs of clothes can fit into this range.
Based on the recommendations, a washing machine with 6 to 8 kg can accommodate around 7 to 9 clothing (not full suits) at a time. One large sized bath towel or one pair of jeans can weigh around 1.5 kg.
Which Features You Must Search For When Finding the Washer and Dryer?
While looking for the washer and dryer deals, you should search for the highly efficient and energy saving models. This will help you to save energy and money over time. In our online store, you can find a wide range of the best options at affordable prices.
As far as the features are concerned, you should first consider the sheets, clothes, towels and other laundry that you intend to launder. Once finalizing it, you can then search for the features and settings that can meet your needs effectively.
For more details and queries, you can call us on 0340-1111-444.