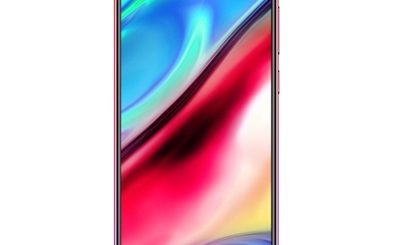 As per our experts, buying a new best budget smartphone is all about timing. So, what do you think is the best time to buy a mobile phone?
In today's time when prices are getting higher on a daily basis and it's getting challenging to meet our basic needs, we usually put back the need to buy the latest android phone. But it's the fact that you never know when the new phone will be around or there will be any price change(s). Anyways, you don't need to worry about it. Here, our experts will guide you when to look for a new android phone:
When Should You Purchase a New Android Phone?
Each year, there is a release of the new Android operating system which shows great enhancement in the design and functionality that helps in making our smartphone lives much easier. Such phones obviously contain the latest software. But do you need the latest mobile software?
In android, a huge range of well-known brands are releasing new mobile phones every other day, for instance, Huawei, Oppo, Samsung, Vivo and much more. It means that you have loads of options throughout the year to choose from. This helps you select the best phone as per your budget and requirements. Likewise, you can explore the new mobile phones which have been released this year by visiting our online store.
Should You Really Buy an Android Phone?
It's quite obvious that as new android devices will get more advanced, it won't be possible to get the latest operating systems and features on any of the older android phones.
If you find that your old phone is getting too slow, it means that it is struggling to function the tasks as technology has already moved forward. Certainly, no one wants a slow phone. So, it's time to think of a new android phone.
Even if you are still using an old android phone, upgrading your operating system can let you feel as if it's an entirely new mobile phone. But eventually, there will be a point when you'll have to decide to buy a new cell phone.
Before buying any android phone, you should check out the latest models against the old ones to find which models have all the features you need, for instance, wireless charging.
Can You Get a Better Deal if You Buy a Newly Launched Phone?
In online stores, you'll find that most of the renowned manufacturers introduce at least two to three models each year, for instance, Samsung, Huawei, Apple and much more. But do you think that you should buy the latest model cell phones and why?
Usually, when such smartphones are launched, they may be pricey at times. But you can find some models which are inexpensive and comprise the features that match your requirements. You can also find the market leading phones that have fairly competitive prices at the launch. So, it's the best time to buy a new android phone.
Should You Upgrade Your Phone?
Upgrading to a new phone is an exciting time for most people. So much gets changed in just two years. When planning to upgrade it and making a contract deal, it might happen that many new gadgets may release during that time. However, you should upgrade and make a contract deal very carefully.
Finally, we'll suggest that if you are looking for the best budget smartphone and you find an amazing deal, go and get it. Such deals don't hang around for a long time. Many phones may get discontinue, hence, we usually recommend buying them before it ends.
So, get started with your smartphone shopping today by calling us at 0340-1111-444.