While you can set up a central air-cooling system, which works in the same way as the central air-conditioning system, and is connected to the vents in your home, an air cooler is an easy and affordable way to cool off select areas of your home or in open spaces. We've put together our list of the best air cooler in Lahore, Rawalpindi\ Islamabad, Karachi, and other cities of Pakistan to help you to choose the best option that is right for you.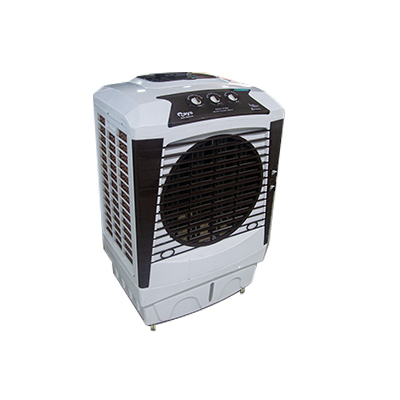 This air cooler is best in its efficiency and quiet as well, if you are looking for a room cooler to cool a big area with wider air through this model is right for you. this compact and highly portable evaporative cooler just might be the right choice for you. This cooler sits on four lockable casters, making it easy to roll wherever you need it. It circulates air at impressive cubic feet per minute. You also can choose from three fan speeds, and the controls are very easy to figure out–you only need to control fan speed, turn the pump on or off, and turn the oscillation motor (which lets the fan oscillate) on or off.
One of the best things about this air cooler's pump is that it has a large evaporative surface area, which in turn leads to more and more chilling. It has three-sided cooling pads, which are more robust than many of the marshes to the radiators. The density means that more water will evaporate after the air passes through it. Due to its size, we are of the view that this range is one of the most powerful measures. At a price, this is a cost-effective home cooling solution for a lot of people.
This best option for those people who prefer lower maintenance options. We suggest this cooler is best for those who want effectively efficient cooling for large indoor space. This model gives powerful airflow and high evaporative area. We think that is right for you.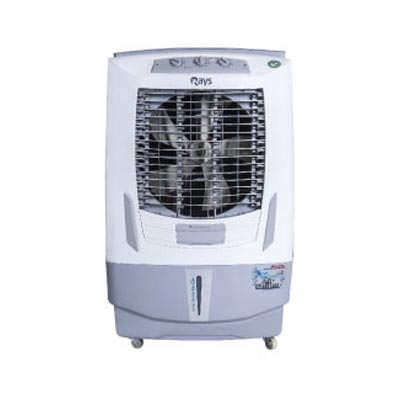 This air cooler, smaller in size, sets its apart from other air coolers. It is best designed for weather-resistant, which enables to use it open-air spaces. Airflow is more average than other air cooler models, it has some features that make it highly user-friendly.
Adjustable humidification–it can let you set your desired humidity level.
Carbon air filter– can filter harmful particles and dust.
Low-Level water alarm–this model of Air Cooler model gives you a warning before the water tank runs out.
Price-wise this air cooler is most affordable coolers list, it only cost around PRICE .₨17,600
Is it right for you? Given its affordability and the fact that it can be used indoors or outdoors, we think this cooler is best for those on a budget who need a versatile option.
Due to its economical price and it can be used indoors and in an open area, we suggest this air cooler is the best choice for those who need a low-budget air cooler with good features.
Cooler company name has been a supplier of well-known, but it is also an affordable appliance, and sleek look of the white tent is a great way to help cool down your home or outdoors.
This cooler has a fan that can circulate air up to 500 cubic feet per minute, but you can choose between three different fan speeds and three cooling modes. The fan also has a wider angle of oscillation than most, meaning it can quickly and effectively cool the air around it. Its small size and easy portability make it a great option for home offices or other personal spaces. While it's under $300, it's still one of the pricier options on the list, so it may not be ideal for everyone.
This cooler has a fan that can circulate air at high cubic feet per minute (ppm), but you can also select from three different fan speeds and three modes of cooling. The fan also has a wider swing angle than most of the others, making it a quick and efficient cooling of the air around it. It is small in size and easy to move, making it an ideal solution for offices, homes,s or other private spaces. Even though it costs less, it is one of the most expensive options on the list, so it may not be suitable for everyone.
We believe that this is air cooler is an excellent solution. It's made by a reliable manufacturer, and it has a larger tank than a lot of portable options.
This one is a bit more expensive than the Above Model discussed above, but it also comes with additional options that are a lot of homeowners want. It can cool medium to a large area, making it a great choice for most rooms, and a large water tank can be a significant amount of water, without the need to recharge.
This is unique to the radiator which combines evaporative cooling, air conditioning.  The fans are variable, allowing the cold air to reach every corner of the location you want to be more efficient. In contrast to some of the cooling, the radiators, also have a soft whisper setting, which makes it a great solution for people who need to use it while you are sleeping.
This model of air cooler packed with efficient features. We suggest especially useful for sleepers who need quiet, reliable cooling.